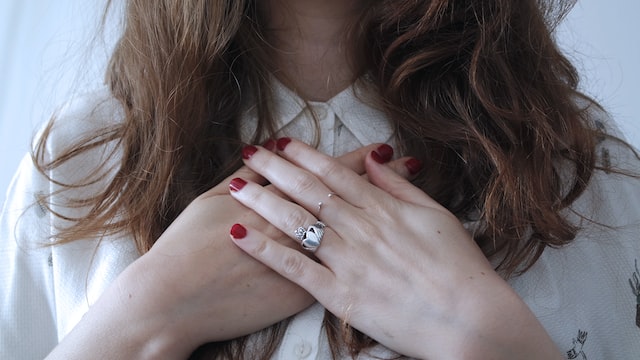 HOW TO SUPPORT SOMEONE WITH HEART DISEASE
Heart Disease is often very stressful for patients and their family caregivers. Patients frequently experience stress over confusing medications and uncomfortable, debilitating and frightening symptoms that are difficult to manage and accept.
Those living with heart disease often feel they are a mere shadow of their former selves. Quality of life becomes compromised and they may no longer be able to experience activities they once enjoyed. They watch who they used to be quietly slip away as the disease progresses.
Though caring for a loved one with heart disease will not be easy, the support you give as a caregiver will have an incredibly positive impact for your loved one. Beyond the tasks of daily caregiving there are other simple, yet impactful, ways you can support a loved one with heart disease.
SIMPLE WAYS TO SUPPORT A LOVED ONE WITH HEART DISEASE
Manage Your Own Wellbeing. According to the Heart Foundation, it's important for you to take time to recognize your emotional state and take real steps to manage your own health. Ensuring your own well-being helps you be a better caregiver. Get the support you need. Take some time to build a support network for yourself that helps empower you and allows you to share your emotions. Also enlist others to help so not everything is on your shoulders. Your friends and family will often welcome the chance to help out. Let them. Remember your goal is to provide the best care possible, that does not mean doing it all.
Find a Balance Between Smothering and Caring. It is difficult to watch a loved one face a serious illness. As a caregiver you step in bravely, wanting to comfort and support them. But remember your loved one's world has shifted. They may want to fight to remain as independent as possible. They most likely will not want to be treated differently, or have you see them differently. A common complaint of those living with heart disease is that their loved ones hover over them too closely or treat them like they are fragile. Caregiving is empowering, but be sure to find the right balance so your loved one can maintain a sense of self that is not changed by the disease.
Listen. One of the most important ways to support your loved one is to simply listen. Every disease carries an emotionally difficult journey. Fear, anxiety, stress and depression may all be emotions your loved one is battling. When they want to talk, stop whatever you are doing and actively listen. Repeat back what your loved one is saying and feeling to make sure you understand. They may not be looking for anything other than to feel understood.
Advocate. Taking on a role as your loved one's advocate can help ensure they are receiving the best care possible. Those living with serious illness often complain that their medical providers are not listening to them or not giving the necessary attention to what they are experiencing. Advocate for your loved one by reinforcing your loved one's responses to physicians. Help them feel understood and their issues and concerns adequately communicated.
Attend Doctor Visits. There will be a lot of information shared by physicians during medical visits. Some may be difficult to understand or confusing. Especially for a patient whose disease may make critical thinking more challenging. Attending doctor visits can help ensure visits are more successful. Take notes so you can recall information as needed. Also ask questions when you need anything clarified. It will be frustrating if you leave an appointment without answers to your questions, so write them down and bring them with you. It's too easy to forget and regret later what you wish you had asked.
Understand Medication. Heart medications can be confusing and the regiment of taking them properly can be difficult. You can help ensure your loved one's well being by ensuring they gain the full benefit from their medications. Understand the purpose of each prescription, how to take it properly and what side effects it may cause. Communicate any issues to your loved one's medical team.
Plan for the Future. Planning now for the days ahead will reduce anxiety and stress tomorrow. Knowledge is power. Understand the progression of the disease and options for care in the future when more support will become necessary. Ask your loved one about their wishes for end of life care. What is important to them? Understanding their wishes can help prepare for choices like hospice care that is focused on improving quality of life.
GETTING AN EXTRA LAYER OF CARE
Caring for someone with heart disease is demanding. It's mentally, physically and emotionally challenging. The day-in and day-out demands of caregiving can feel overwhelming especially as the disease progresses. Heart disease is progressive and there may come a time when you need an extra layer of support.
ViaQuest Hospice teams are expertly trained in heart disease. Our care brings an extra layer of support that helps improve quality of life and eases the burdens of serious illness. If you have any questions about caring for a loved one with advancing heart disease, we're here to help, reach out to us for options and answers. Caring for your loved one will be easier if you have a strong group of people around to help.