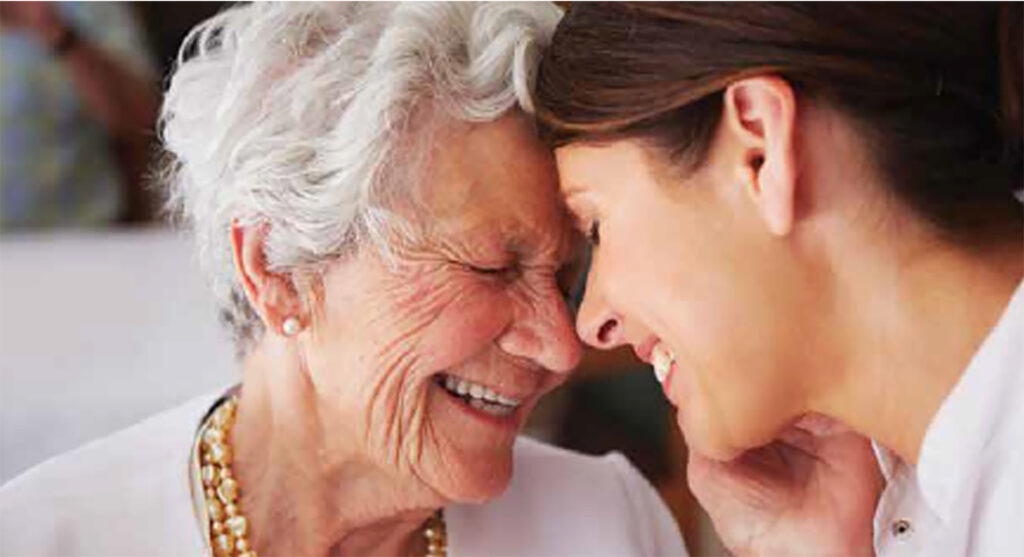 When a loved one is seriously ill and facing the end of life, considering how to provide the best support and care possible is not easy. As a family caregiver, your role is one that is both beautiful and overwhelming. It's difficult to acknowledge when it may be time for hospice. When considering how to meet your loved one's needs and wishes, it helps to understand what is most important at this juncture. Ask yourself what matters most to you, your loved one and your family. If the goals have turned to quality of life and helping your loved one live as fully as possible, then hospice may be the answer. Many people may not understand how hospice gives the gift of time, family and support.
THE GIFTS OF HOSPICE
Too many people misunderstand the role of hospice care and only consider hospice in the very last days of life. Many of the families we've cared for tell us that they wish they had chosen hospice care sooner. Hospice adds life to days. ViaQuest Hospice provides meaningful, thoughtful care focused on quality of life. Care is patient focused and centered around the patient's and family's wishes. Hospice also gives patients and their families the ability to spend precious quality time together, creating memories and recapturing joy.
THE GIFT OF TIME
ViaQuest Hospice improves quality of life. Through expert pain control and symptom management, hospice adds "life" to the days that remain. Hospice also adds days. Research has shown that people on hospice care live longer than those who are not receiving hospice. When time has become most precious, ViaQuest Hospice can help you and your loved one live the days that remain more fully. ViaQuest's support also allows families to spend less time managing their loved one's care and spend more time simply being together. We bring a full breadth of support into the home, including CNAs who help in daily caregiving like bathing, grooming, changing bed linens, light housekeeping and light meal preparation. Our team also arranges any needs your loved one may have related to their life-limiting illness, including medications and medical equipment like hospital beds. We "share the care," giving you the precious gift of spending more quality time with your loved one.
THE GIFT OF FAMILY
When days become limited, it is often home and family that matter most. Hospice care can help your loved one remain in the comfort of "home" with family. ViaQuest Hospice care is provided wherever your loved one calls home. Patients are able to remain with their family, surrounded by the things they love. Care is available in a private home, assisted living facility or skilled nursing facility. ViaQuest Hospice also provides an extra layer of support that enables family members to resume their role of wife, mother, daughter, husband or son through our ability to share the care. Our extra layer of support helps you return to being a family, with less stress and more peace of mind. In a very real sense, hospice gives the gift of family.
THE GIFT OF SUPPORT
Caring for a loved one with an advanced illness is not easy. Though we take on this role out of love and respect, it's a challenging journey. As your loved one's illness progresses, new challenges arise. It's easy to feel overwhelmed and even lost. You don't have to face this alone. Hospice gives the gift of support. ViaQuest Hospice helps ease the stress and burden of serious illness by providing an extra layer of real support. Our expert care and support empowers family caregivers with the reinforcement of a highly skilled team that provides education, respite care, resources and emotional support. Our team includes physicians, nurses, CNAs, social workers, chaplains and volunteers whose skill and compassionate care combine to bring you a complete support system. We also understand the real need for time away.  ViaQuest Respite Services provide families and caregivers with a necessary break from providing around-the-clock care. This gives family caregivers the opportunity to rest and tend to their own needs. Not only is this important in reducing the pressures that can come from full-time care, but it ultimately allows caretakers to return more effectively to caregiving and really be present. While we provide expert medical care for your loved one and share caregiving duties, we provide the entire family with emotional and spiritual care to help you deal with the emotional toll of illness. ViaQuest Hospice ensures you won't face this challenging journey alone.
GETTING THE CARE AND SUPPORT YOU NEED
If your loved one is struggling with serious illness, ViaQuest can help through expert care, symptom management, caregiver support and education. ViaQuest Hospice improves quality of life for those living with advanced illnesses, including COPD, CHF cancer, dementia, Parkinson's, ALS, and kidney or liver disease. Learn more about how we can help your loved one live more fully. If you think it's time to consider extra support, here are some great tips on how to have the conversation.