The news of a death is never on time. It is never convenient, never feels normal and it will always feel foreign. From my perspective as a Hospice Chaplain and Christian heart, it is my belief that God never designed us, his beloved, for death.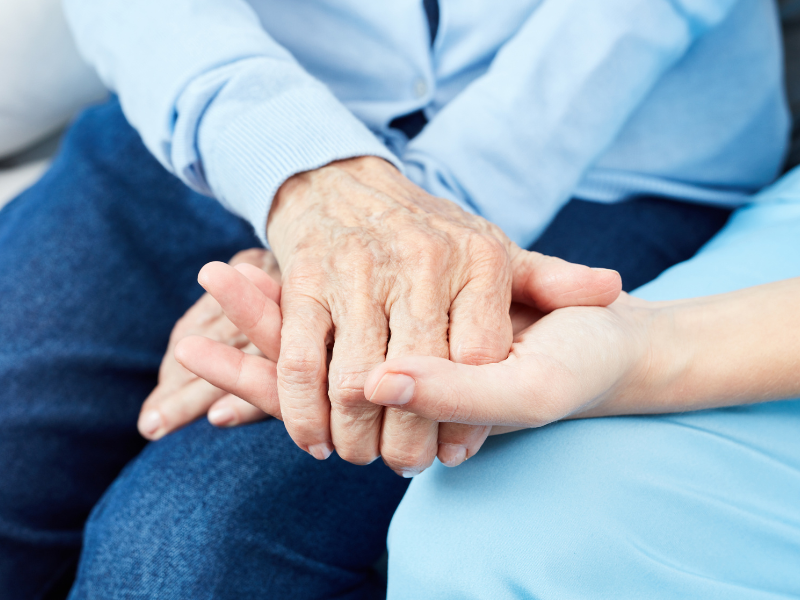 But death does come. And this day would not be unlike other days when the telephone heralds the news that one of our Hospice patients has passed away. For months, even a couple of years, we watched, fed, bathed, prayed with, sang songs, and held hands with Miss Reba. But now she was gone.
As I entered Water's Edge Village, I hurried into the facility. The staff quickly pointed to me the way to where miss Reba's body would be. "Where is Marjorie?" I asked urgently.  Marjorie had unselfishly served as the Hospice Aide for Miss Reba. Indeed, Marjorie had spent more time caring for Miss Reba than anyone. Many times over, I watched as Marjorie coaxed Reba to eat and even spoon fed her if necessary. I can't even count the number of times Marjorie washed, brushed hair, or wheeled Miss Reba through the facility. Her job was a labor of sheer love.
Now, her job was over. I stood in the doorway of the room. There was Marjorie, lovingly bathing Miss Reba and completing post-mortem care. The CD playing filled the room with the voices of an angelic choir singing. I stood in silence, watching as Marjorie poured out her heart, her love and yes her tears for her friend. With every loving touch, a tear fell.
Surely the Glory of God, which Miss Reba loved, was shining through our Marjorie. She dressed Miss Reba, fixed her hair and tucked in every sheet corner. Then she turned to see me in the door. Her head fell to my shoulder as both of us mourned for our friend. Tears turned to smiles knowing that Miss Reba was finally home, with no wheelchair, no pain, no memory issues and no crackles in her singing voice.
At ViaQuest, it's all about the love. How grateful am I for people like Marjorie, who even in death, stand strong, love our patients, and help usher them into the arms of God when the time of passing comes. Miss Reba never forgot the words to Amazing Grace. Today she is singing that song more beautifully than ever. And she will never forget a Hospice Aide by the name of Marjorie Adamson, who made all the difference in this world. Lord, help me to love like Marjorie. She is heartbeat of ViaQuest Hospice.
–Written by Ron Wilson, ViaQuest Hospice Chaplain
Learn more about how our hospice care can help you or your loved one.