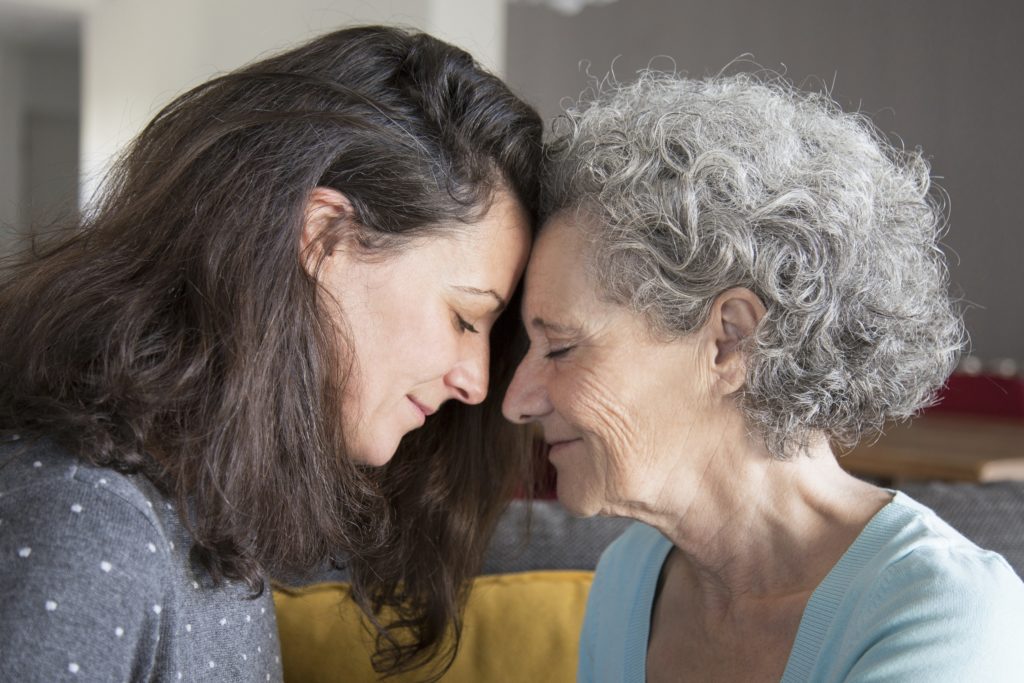 SELF-CARE FOR CAREGIVERS. 7 STEPS TO REDUCING CAREGIVER BURNOUT.
It's time again for those promising New Year's resolutions. Every year many of us vow to make positive changes. Some will focus on eating healthier and getting into shape, others saving money or getting out of debt. Some will promise to live more fully by spending more time with family and friends or traveling more. If you are a family caregiver we hope to encourage you to add self-care to the top of your list.
Family caregivers never put on their oxygen masks first. Every day we see the care, compassion and dedication you give your loved one. As a care provider, you're always putting others first. So where's your oxygen? ViaQuest wishes you a New Year filled with a little more 'YOU-care'. We know you can't add more time to your day, so here's a few self-care tips that don't require much time, yet can help you breathe a little easier.
– Express gratitude. Acknowledging the goodness in your life can make you more optimistic and feel better about your life.
– Sing Out Loud. When driving, roll down those windows and SING. Singing sends musical vibrations through your body that can lift your mood. Make it loud and proud.
– Be The Original You. You were born an original piece of art. When you practice self love by being fully yourself and liking who you are, you give yourself more strength to love others. Don't look at yourself as only a caregiver, get back to who you were before.
– Ask For A Hug. When you have the opportunity, ask for a hug. Getting a hug from a good (healthy) friend can help ease your stress. Hugs are comforting and good for your health. The firm, constant pressure of a hug can help calm an overactive sympathetic nervous system. If you're not in a situation where you can safely get a hug, consider a weighted blanket.
– Celebrate You. Embrace the good you are doing. Acknowledge your incredible contributions to your loved one. See the best in yourself.
– Take a little ME-time. Sip that morning coffee, listen to your favorite song, the whole song, take a deep breath. Carving out even just a few minutes a day can help you reset.
– Accept Help. When caring for someone, it's so difficult to accept help. Many feel it is their sole responsibility to care for their loved one. Others feel no one will care as deeply or as well for their loved one as they do. But accepting help will empower you to be a better caregiver. We can't do our best when we're running on empty. When friends or family say they want to help, they mean it. Let them take a bit of the responsibility off your shoulders. And when it's time for an extra layer of support, ViaQuest can bring an entire team of expert, compassionate care that helps empower the care you are already giving.
The new year can be a time of new beginnings. While it may be challenging to consider your own needs, these very simple steps can help. Caregiver burnout is real and can take a devastating toll on your own health and well-being. Even just a little self-care can go a long way to help ensure you are able to provide the best care possible to your loved one. Consider making 2023 the year of self-care. And remember, if you or your loved one needs an extra layer of support, we're always just a call away. Learn how ViaQuest Hospice cares for the mind, body, and spirit.