May is the month for moms. It's a time when we reflect, celebrate and remember our mother or other women who have been meaningful in our lives. It's often the time for family gatherings, Mother's Day brunches, presents and making memories. Yet Mother's Day can be exceptionally difficult when our mother or another beloved woman in our lives is living with a serious illness. Celebrating Mother's Day when mom is seriously ill is still something we should make happen.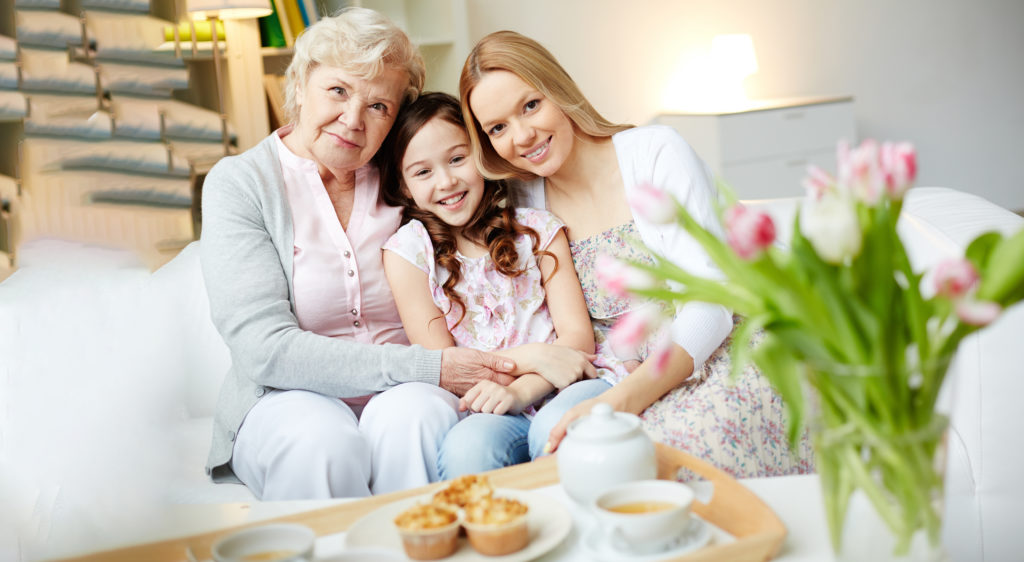 It's difficult to know what to say and what to do when your loved one has been diagnosed with a serious illness. It's difficult to celebrate special holidays like we have in the past. But remember that both of you are still who you are. Focusing on the strengths of your relationship and the time you still have together will help both of you cope with this life-changing event. And though you are both living a new reality, there are still ways to celebrate Mother's Day that can help you focus on celebrating your loved one and remembering what you still have versus what may have been lost. When the whole world seems to be celebrating Mother's Day, here are five ways to celebrate that special woman in your life who is seriously ill.
Readjust Expectations. Remember to allow the celebration to be realistic to your loved one's health and what they feel up to doing. Be flexible and have a backup plan, as you may need to change plans at the last minute. If you were planning your traditional Mother's Day brunch at their favorite restaurant and they don't feel up to going, see if the restaurant offers catering. Or have each family member bring a dish and celebrate at home. Remember, it's not about what you do, it's about doing something together.
Gather Memories. This is a great time to gather memories for the future. Try and really be in the present on the day of the celebration. Focus on what is happening now, not in the future. Today you are all together, so be together. Don't let worrying about what may happen in the months ahead rob you of this day.
Share Memories. There are things so much more important than gifts when a loved one enters this phase of their life. Have everyone share memories of their time with your loved one. Share funny stories of the past, adventures and misadventures. Let them see and hear the meaning of the life they lived. Bring photos of times shared and have everyone share their favorite memory. This is the time to say everything that is important to be said and to recall all of the joy your loved one has brought into your lives.
Go Virtual. Find something left on their bucket list and try to make it happen virtually. If they always wanted to travel to a special place, find a movie, travel documentary or blog about that destination, then go there virtually as a family. Perhaps they talk about something from the past – a trip, a place they used to live, a concert or sports event. Recreate this by creating a video of old photos from the family photo album or from online resources with your smart phone. Then take them back there and ask them to share their memories of that time.
Connect to Long-Distance Loved Ones. There may be family or friends too far away to be here for Mother's Day in person. Include them in the celebration via Facetime or Zoom. They can be your surprise guests. Create a special time for them to connect to your loved one so they too can share how important she is in their lives.
This Mother's Day may not be like past Mother's Days. But it may become the most special one of all. Try and reframe your thinking to celebrate this person on their special day rather than dwell on what may have been lost. Make the most of every moment and gather these memories to live in your heart.
We know how important emotional support is for patients, family members and caregivers – which is why ViaQuest takes a comprehensive approach to hospice care through our Emotional Support Services. Whether coping with a terminal diagnosis, the demands of providing around-the-clock care or the loss of a loved one, we offer supportive services and therapies that are tailored to meet the unique emotional needs of every individual and situation. Learn more about how we can help you and your family.